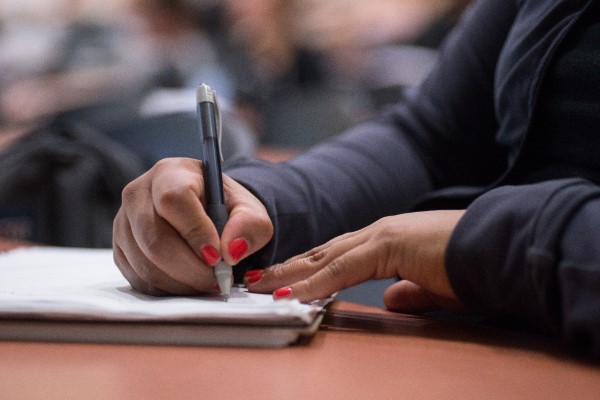 The Writing Center
Welcome! The Santa Barbara City College Writing Center offers writing support services to all SBCC students in all subject areas. Our goal is to help students become more confident, self-directed, and informed writers so that they can achieve greater academic and professional success. The Writing Center offers one-on-one tutoring and a variety of helpful support materials.
Summer 2022 Writing Center Tutoring
Students may work with a Writing Center tutor in person or online. Tutoring for Summer Session 1 begins on Wednesday, May 18th.
In-Person Writing Support
In-Person Writing Center tutoring is available!
IN-PERSON APPOINTMENTS and DROP-IN Tutoring in the CLRC (located on West Campus)
Tuesday, Wednesday, and Thursday: 9 a.m.-4 p.m. as available

To make an appointment, stop by the CLRC or contact us at writingcenter@sbcc.edu or call us 805-730-4463
Remote and Online Writing Support
Online Writing Center tutoring is available!
ONLINE TUTORING BY APPOINTMENT
Monday, Tuesday, Wednesday, and Thursday: 10 a.m.-4 p.m.

Friday: 10 a.m.-1 p.m.
Follow the steps below to schedule an appointment to meet with a Writing Center tutor online.
Step 1
To make an online appointment with a writing center tutor, click on the red button below.
Appointments must be made no less than 15 minutes in advance.
PLEASE NOTE: The last page with the appointments takes time to load. If it still appears gray, please wait 1-2 minutes for the appointments to appear.
Step 2
To meet with your tutor when it is time for your appointment, click on the green button below.
The button will take you to your Accudemia home page, where you will click on the green "Join Now" button next to your appointment.
This button will appear five minutes before your session and will remain active up to ten minutes after your session is supposed to begin.
To see a short video that demonstrates how to use this appointment system, click here.

We can also help you connect with an online writing center tutor if you call the Writing Center at 805-730-4463 during our service hours (Monday-Thursday from 10:00-4:00 and Friday from 10:00-1:00).

If you want more information about how to connect with a tutor by phone, click here.

If you want more information about making Zoom work with low bandwidth, click here.

To see an online tutor to work on an application essay, choose any class when you make your appointment and then leave a note on the last page when you confirm to let the tutor know.

For more Frequently Asked Questions (FAQ) about writing center appointments online, click here.

Please use the chat below for any questions you have about using the service or to ask a tutor a quick writing-related question.

chat loading...
Learn more about the SBCC Writing Center
Location:
CLRC Building
West Campus




After Hours Resources
If you are a student who has access to Canvas, you have access to NetTutor through your course shell. NetTutor includes Writing Tutoring in a variety of formats that is available 24/7.

Other services on campus can also help you with your writing. Click here to see a sheet that summarizes these services. (Please note that this sheet has three tabs.)

In addition, our online Writing Resources, including our Handouts, are available to support you.